Your First Visit!
Utah Valley Chiropractic Welcomes You The world of chiropractic care is truly fascinating, To get you started before you come in for a visit enjoy our introductory report!
Routinely our staff gets asked a variety of questions about chiropractic care and what we actually do in our office. In response to all the fantastic questions, our office decided to put together this small report to get your questions answered.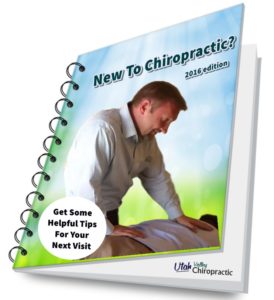 Feel free to download from box.com  http://www.box.com/s/92b2d0cd42fc1b1ad37f
If you are new to chiropractic call our office and come in for a free posture check.